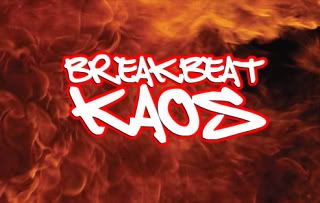 DJ Fresh has just announced the next lineup of releases over the next months for his label BBK. Be prepared!
4/10/10
Sigma – Stronger / The Jungle (Stand Tall EP PT II)
Following up from PT I of the Stand Tall EP, Massive 12/MP3 from the Sigma guys. Stronger was recently Zane lowe's hottest record and features on Andy C's new Nightlife 5 mix.
11/10/10
DJ Fresh –
Acid Rain / Fight (Vinyl only)
Talbox / Talkbox (Camo & Krooked Remix) (Vinyl Only)
the most hardhitting tracks off the Kryptonite album are released on vinyl with a heavy Talkbox remix from C&K.
18/10/10
Camo & Krooked – Can't Get Enough / Without You
Finally here, the massive Camo & Krooked first 12″ on BBK.
31/10/10
DJ Fresh & Sigma Feat: Koko – Lassitude
Two packages, the digital single package features the Radio Edit, New 12″ club mix, 'Cylon' (also feature on Nightlife 5) and mp3 of Talkbox (Camo & Krooked Remix)
The Remix package features the Radio Edit and 12″ Mix, Remixes from Jakwob , Hot Pink Delorian & Kamuki . A Mt.Eden relick will be doing the rounds online, and will be available as a free download.
Vinyl 1 – Lassitude (12″ Club Mix) / Cylon
Vinyl 2 – Jakwob Remix / Lassitude (Sigma 's VIP mix)
8/11/2010
Pendulum – The Island EP (Vinyl only)
A/ The Island
B/ The Island Pt 2 (Dusk) DJ Edit
C/ The Island Tiesto Remix
D/ The Island Lenzman Remix
15/11/2010
Pendulum – Witchcraft (Rob Swire Drumstep Mix / Netsky Remix) (Vinyl Only)
We are proud to be working together with Pendulum and Warner on the Vinyl release of the recently released massive Witchcraft single, and their new single 'The Island'.
15/11/2010
Brookes Brothers – Last Night / Warcry
The Brookes brothers are back! the long awaited first installment of next years debut album has finally arrived, and its been well worth the wait.