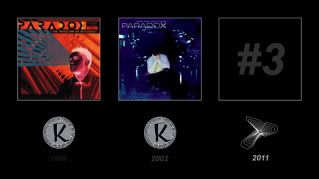 Paradox – 2011 will see the 9th vinyl album from myself and finally something i've always wanted to return to, but never really had the chance – a new solo Paradox LP.
The last solo Paradox LP was back in 2002 on Reinforced Records which notibly was 70% downtempo, so a nine year gap is a good excuse to down the Alaska ambient toolbox and return to breakbeat science and drum ethics on a variety of R-style paradoxical tempos.
Alaska albums alongside Nucleus and Seba collab 12″s have completely eaten the studio time for 5 years, but a solo Paradox has had the studio to himself for the last 7 months and in January some clips will be aired from the forthcoming album on the Paradox soundcloud page.
In the meantime a Seba & Paradox 12″ on Critical Music has just been mastered so a nice start to the new year for all junglists craving new S&P :)).
P.