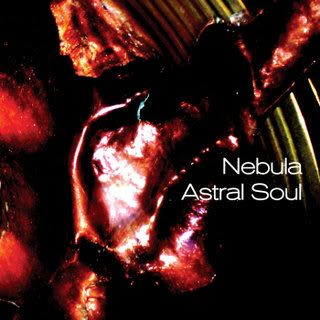 Despite the fact that he hadn't even reached his teenage years around the time of Jungle's hey-day in the mid nineties, that's the sound that still influences Nebula (aka Peter Saunders) the most to this day.
The "Astral Soul" EP focusses on the atmospheric and meditative side of Nebula's production but the breakbeat manipulation and rumbling bass people best know him for are still to the fore. Rough and smooth, ethereal and brutal, fast and slow, the strength of this collection is in the finely balanced juxtaposition of these contrasting elements.
While there there is a journey to be made within each track, there is another to be made in traversing the EP as a whole – you might just feel like you've reached some far away universe by the end !
Whether it's the drifting atmosphere and acrobatic amens of "Encounters", the lush pads and tough beats of "Warm Currents", the glistening synths and crashing snare-step of "Astral Soul", the machine-gun rhythms and strings of "Escapsim" or the trippy breakbeats leading you to the "Hidden Oasis", this is an adventure where horizons are broadened and new discoveries made throughout.
Tracklist

1A – " Encounters "
1AA – " Warm Currents "
2A – "Astral Soul"
2AA1 – "Escapism"
2AA2 – "Hidden Oasis"
Catalog # : Subtle005EP
Format : 2×12" Vinyl (digital download to follow)
Release Date : April 18th 2011 (Distributed by ST Holdings)
Nebula – "Astral Soul" EP :: SUBTLE005EP (April 18th 2011) by subtleaudiorecordings