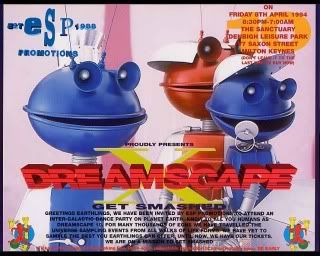 Dreamscape 10
Continuing our Dreamscape Series we bring you Dreamscape 10 from back in April 1994. All sets are available to download, some of the dj sets include – LTJ Bukem, Randall, Vibes and more!
Dont forget to 'like' the Facebook page dedicated to the Dreamscape sets and share it with your friends.
Click the button below to be taken to a page where you can select the individual sets to download from the night.