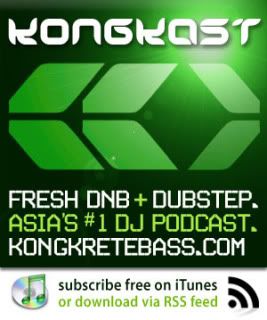 Finally! We're back after a delay due to unforeseen reasons, but, we're back with a very special guest mix from a newer producer we have picked up on. This week on Kongkast – We bring to you one of the Berlin, Germany's Dubstep Producers – INFRA (Dubmarine, Impulse, F4TMusic, Shadowdub / Berlin, Germany)
We were first introduced to INFRA's music through our very own Elemiz, who was pleasantly surprised by INFRA's deep dark heavy sounds.
INFRA tunes consist of solid pumping Halfstep rhythms, brought to life by analog drums morphing into synthetic impulses and hypnotizing synth coloured atmospheres, that resonate in your head long after you hear them. With a background as a drummer for more than eight years, it is only natural that INFRA's beats have a very high resolution in depth and therefore feature a lot of details and density to create thrilling sensations.